I want to buy myself a netbook since Dell released Insprion Mini 9, it's an 8.9″ netbook with Ubuntu Linux or Windows XP systems as you prefer, only 0.99 kg weight makes it very easy and convenient to carry. What's the most important is that it's price is very competitive and favorable, the Ubuntu version is only 2650 RMB, while WinXP version only 3499 RMB as the starting price, according Dell China's Official Taobao Mall.

Dell Inspiron Mini 9 features the following specifications:
1.6GHz N270 Intel Atom Processor
1GB DDR2 533MHz (1 DIMM)
Ubuntu 8.04 Linux with Custom Dell Interface (Includes Open Office)
8.9″ 1024 x 600 WSVGA glossy LED backlit display
8GB miniPCI SSD card
Intel GMA 950 Integrated Graphics
802.11b/g Wi-Fi
4-in-1 Media card reader
1.3 Megapixel webcam, Dell Video Chat application, Dell Support Center
4-Cell 32Wh Li-ion battery (14.8V)
Size: 9.2″ x 6.8″ x 1.3″ (including feet)
Weight: 2lb 5.5oz (with 4-cell battery), 2lb 11.6oz (with battery and AC adapter)
Price: $434 ($474 with Windows XP)
It's very small with a 1024×600 resolution screen, and Ubuntu 8.04 Linux system with Dell customised interface, which is very cool, I like it because I am bored with Fedora 9's default GNOME interface. What's more important is that I am a beginner of GNU/Linux, I used only Fedora before, it's better for myself if I would have a chance to try Ubuntu.
Well, here's a video introduction of Dell Mini 9
[youtube pcwxR9kFEnE]
It looks very nice, especially the Dell customised UI, and, with lots of softwares pre-installed.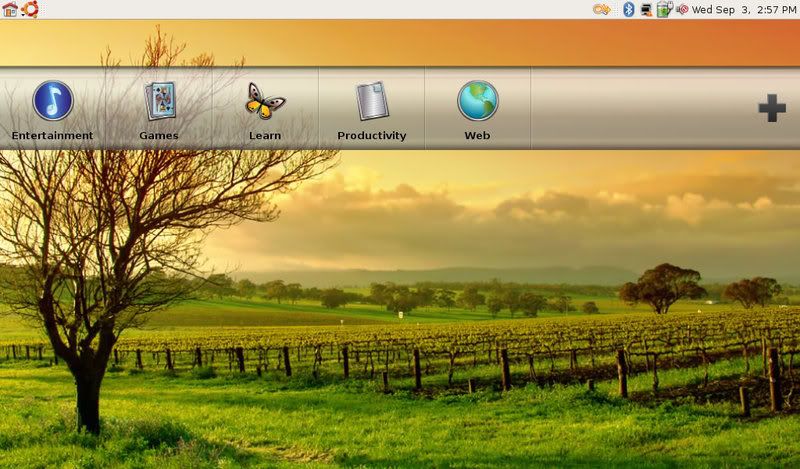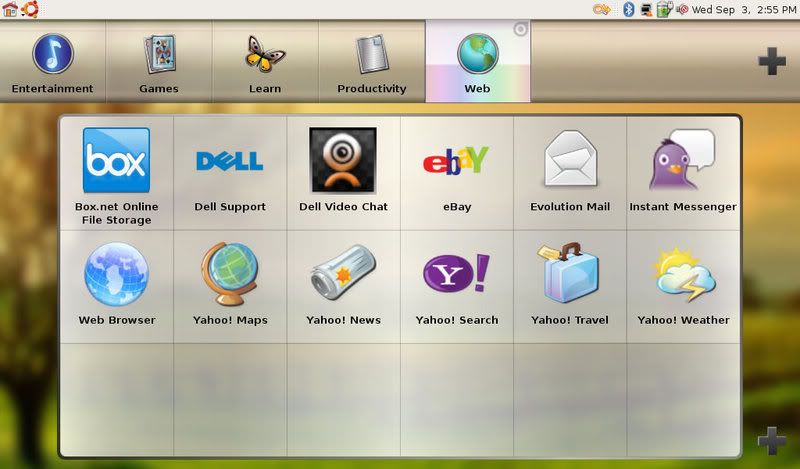 Although this Ubuntu verison of Mini is so nice-looking with so many features to meet my requirements, I'am so hesitant to buy one, I currently have got a HP notebook with Fedora Linux system, I met a lot of problems, what I want to say is that, I didn't have any problem using, operating Fedora 9, but I couldn't open the Microsoft Office file formats which drove me crazy. If I buy this Ubuntu netbook, I will meet such problems again and again…. because I am a salesman, I can't finish my job without Microsoft Office
Well, here's a Dell Mini 9 review on notebookreview.com, http://www.notebookreview.com/default.asp?newsID=4578 , it's a very detailed review, which made me my heart beats fast. 😀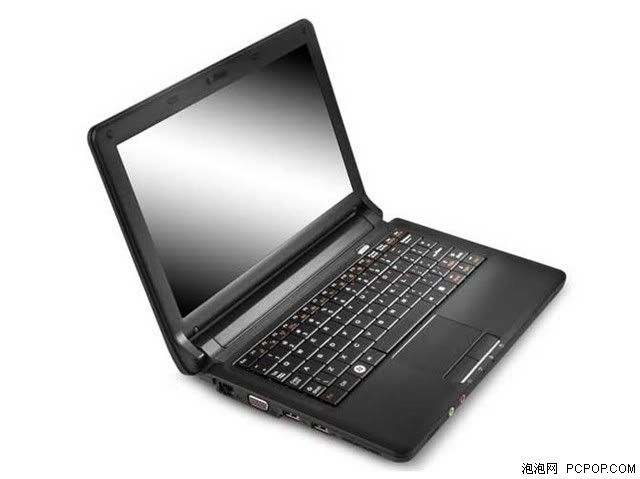 Another Chinese notebook manufacturer Hasee has a series of Intel ATOM netbooks too, with low prices but high value. One of my favorite model Q130B is only 2699 RMB, with high performances.
To buy a Hasee Q130B with Windows XP system for my office work? Or buy a Dell Ubuntu Mini for entertainment? it's so hard to make a decesion.