Dear Honorable Visitors,
This is Charles Peng from China. I am male, 24, and was majored in English at college. I have a good command of both listening and speaking English, and my writing skills is also acceptable. I have no big difficulties communicating with any people from any English-speaking countries.
I am now working in a transponder keys manufacturing company located in Taizhou, Zhejiang, China. To be honest, I have been working here for almost 2 years till now. We are a company mainly manufactures all kinds of transponder keys, key shells/covers, key blanks, remote key shells/covers, we can also supply remote keys, transponders, locksmith tools/lock picks, auto advanced diagnostics (programmers),  key blades, etc of various kinds. We also accept OEM/ODM orders according to your own needs.
Here below are some pictures of our products we manufacture or we can offer and wholesale: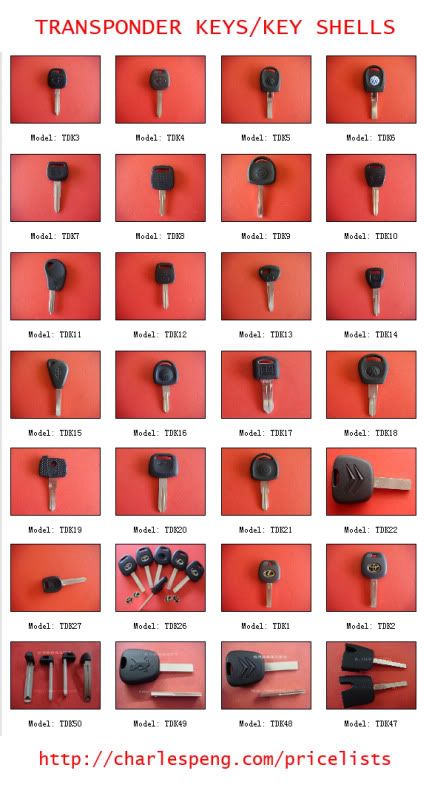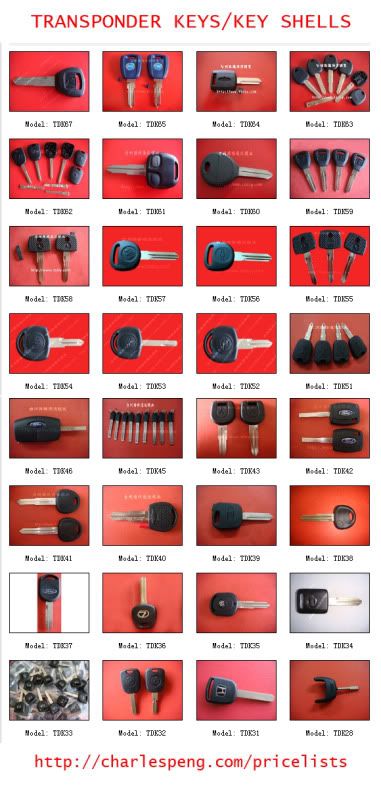 We can also manufacture all kinds remote keys/key shells, here're part of those of our products: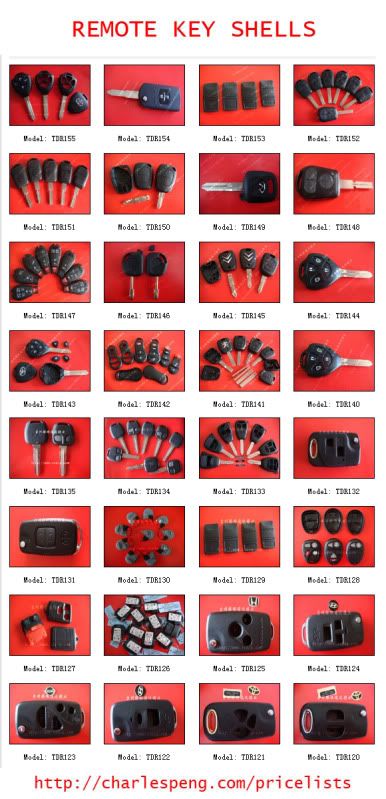 We have been speciallized in manufacturing and selling these kinds of transponder keys, key shells/covers, remote key shells for many years. And it has become one of the leading transponder keys and remote key shells manufacturer and supplier in China. Our products sell good in our national market, and now exported to many countries, such as North America, Europe, Turkey, Africa, Middle East, and other countries or regions worldwide. With our high-quality products as well as our sincere services, I am sure you will be highly satisfied.
If you are doing such businesses, or you're interested in our products, or if you have any inquiries, please kindly download our catalog here https://pengjiayou.com/pricelists from my personal website, and don't hesitate to contact me back for any further information.
Name: Charles Peng
Email&MSN: charles.peng[at]hotmail.com
Mobile: +86 158 576 58616
Skype: pengjiayou
I am always waiting here for your email…. If you want to download full-sized photos above, please visit here http://drop.io/transponder_keys_remote_keys/ or http://file2.ws/transponder . Thank you so much.